Monday, July 28, 2008 - 12:15pm
When Will Obama Announce His VP?
The Democratic National Convention in Denver starts in less than one month and Senator Barack Obama has yet to pick a running mate. The Convention starts on August 25th and ends on the 28th with Obama's speech at Mile High Stadium. The vice presidential candidate typically speaks the night before the presidential candidate, so it would help if he had one.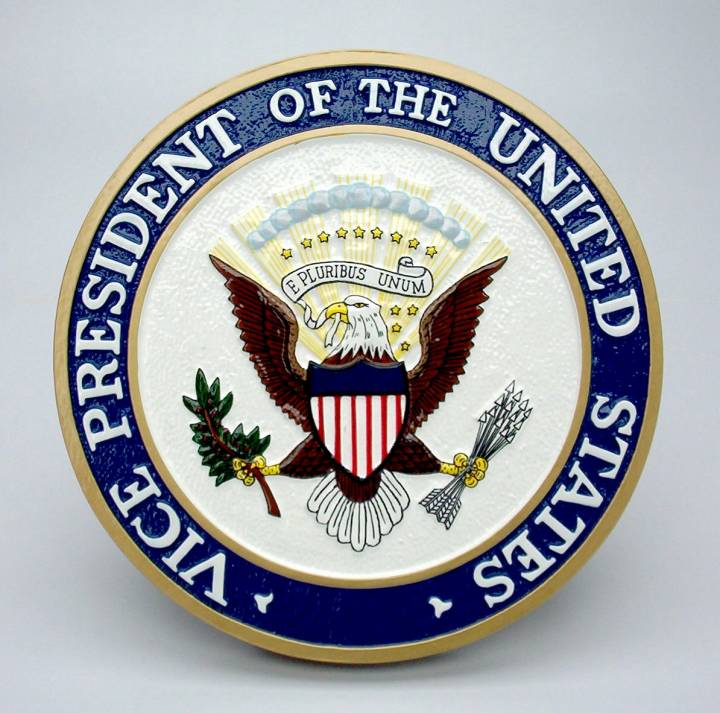 With the 2008 Summer Olympics set to dominate the airwaves from August 8th - 24th, it is likely that Senator Obama will pick his running mate before the Olympics begin. That way, he'll get maximum press coverage before viewers switch over for the summer games.
Obama also would want a full week of exposure for his vice presidential selection. He has been dominating the political media for the month of July and he would like to continue the trend through August.
Therefore, we should expect him to pick someone very soon. To get full media attention, it could be as early as today, but no later than Monday, August 4th. My bet would be for his selection to come down a week from today. Even though the Olympics start that Friday, he would get full coverage leading up to the games.
The junior Senator from Illinois has been very quiet on who he may choose. There are a number of candidates he could select, but I believe he selects someone with much more experience than him.. It could be a retired military general or it may be a former politician.
An interesting selection would be former Senator and Majority Leader Tom Daschle (D-SD). Mr. Daschle has been one of the national co-chairs and key advisor for Barack Obama since the beginning of his candidacy.
---
Tuesday, July 22, 2008 - 9:20pm
Europe's Version of American Idol
The world tour of Senator Barack Obama is headed to Europe in a couple days and he is expected to receive rock-star treatment. He has planned trips to Germany, France, and Great Britain where he will meet with world leaders. He will also deliver a speech in Berlin, which is expected to draw an astounding 100,000 people.
Europeans absolutely love Barack Obama! For one thing, he's not George W. Bush. Matched up against our current dope in the White House, anyone would look brilliant in comparison. The good Senator from Illinois is benefiting tremendously from Bush's complete disapproval on the continent.
Beyond that, Obama represents change in American foreign policy. In Europe, the United States is viewed both positively and negatively. They love the America that stands for freedom and democracy. They despise the one that bullies other nations and starts wars. Europeans also strongly favor Democrats, as they perceive them to be peaceful and tolerant of others.
For proof of Obama's popularity, look no further than opinion polls. In a poll conducted in May in five countries (Russia, Italy, Germany, Britain, and France), Obama receives support of 52%, while John McCain gets a measly 15%. When you break some of those countries out, the numbers are even more startling. In France, he is favored by 65% versus only 8% for McCain.
Now being favored in France is not something to brag about over here in America, but his widespread approval throughout Europe is stunning. It's as if they believe Barack Obama has already become the U.S. President.
It remains to be seen how popular Senator Obama will be after he gives his speech and people hear about his positions. Although he sides with most Europeans on the environment, gun control, and withdrawing from Iraq, they may not be too thrilled to learn he wants to add troops to Afghanistan and that he favors the death penalty. However, I'm betting when they hear Barack Obama speak in Berlin, his popularity will increase even further.
---
Sunday, July 13, 2008 - 7:28pm
Senator Chuck Schumer Under Fire for Bank Failure
The worst nightmare for a bank is to have a run on their assets. No bank has enough cash on hand to cover the deposits of all their customers. Unfortunately, that fact escaped Senator Charles Schumer (D-NY) a couple weeks ago when he publicly questioned the solvency of IndyMac Bank. His comments spooked the bank's customers and they promptly withdrew $1.3 billion in only eleven days.
Like many American banks today, IndyMac Bank was suffering from the downturn in the economy and financial industry. They grew rapidly by making questionable loans to subprime borrowers and capitalized tremendously as the housing market appreciated. However, when the housing market collapsed, IndyMac's profits disappeared and losses started to mount.
IndyMac Bank was in trouble. They needed the housing market to turn around in a hurry or they needed to find a buyer to take over the company. If not for Senator Schumer's ill-advised comments, IndyMac stood a decent chance of finding a stable bank to purchase them. If they were successful in finding a buyer, the bank's customers would've had a smooth transition from one firm to another. Unfortunately, Chuck Schumer greatly exacerbated their problems and created a run on the bank, thereby forcing them to shut their doors.
Like a typical politician, Senator Schumer takes no responsibility for his actions. He blames IndyMac Bank's collapse solely on them. What Mr. Schumer does not understand is the power of his own voice. As a prominent New York Senator who sits on the Committee on Finance and the Committee on Banking, Housing and Urban Affairs, what Senator Schumer says publicly about the banking industry carries a lot of weight.
Let's hope that Chuck has learned his lesson and keeps his comments private when it comes to bank solvency. There are more banks out there that could go bankrupt in the next few months. We don't need any public officials making the situation worse.
---
Saturday, July 12, 2008 - 10:30am
Tony Snow Dies
Former White House Press Secretary and Fox commentator Tony Snow has passed away from colon cancer at the young age of 53. Snow left his job on September 14, 2007 after the recurrence of the cancer. He was first diagnosed with the disease in February 2005.
Although I didn't always agree with his politics, Tony Snow was a very good man. He leaves behind a wife and three children.
---
Sunday, July 6, 2008 - 9:45pm
Obama's Version of Wealthy
Like a typical Democrat, Senator Barack Obama wants to raise taxes on American families. Apparently, he thinks government can spend our money better than we can. His rhetoric aims on increasing taxes on the 'wealthy', but what does he really mean by wealthy? He often quotes $250,000 as the number he would start raising taxes. However, if you are single, that figure would drop to $200,000.
Those salaries are pretty nice, but I would be hard-pressed to consider that wealthy. With housing prices still at astronomical levels (especially in big cities), $200k might not get you very far. For example, a worker in Manhattan at that salary would have trouble affording an apartment in the city, where the average price is $1.4 million. They could still live well, but wealthy is another story.
Senator Obama would not just raise your income taxes. He has also proposed raising the payroll tax (Social Security), the capital gains tax, and keeping the estate tax at a lofty 45%. Obama won't say how high he'll raise the capital gains tax rate, but you can be sure he'll put it as high as Congress allows him.
I swear that if Barack Obama and the Democratic Party refused to raise taxes, they would win every election in a landslide. One of the main reasons people don't vote for Democrats is because you are guaranteed to have less money in your pocket as a result.
Liberals seem to think that the government does great things and as such, it should continue to tax and spend us. I believe the exact opposite. Beyond national defense and infrastructure, most of what the government does is inefficient and ineffective. The private sector can do anything the government does and do it faster, cheaper, and better.
There is not much focus on Obama's tax plan thus far, but it should not be difficult for the GOP to portray him as a tax and spend liberal. It would be the truth.
---
Wednesday, July 2, 2008 - 9:35pm
Attacking McCain's Military Background
Taking a page from the Republican playbook, Democrats are now aiming their fire at John McCain's distinguished service to our country. Former General Wesley Clark is the first one up disparaging McCain's record. Rather than battle Senator McCain on policy issues, the left has decided to knock his military background. This is a terrible strategy and sure to backfire.
Conservatives brutally attacked Max Cleland and John Kerry's military background in past elections. The left was correct to condemn such cowardly acts, but now they are following the same script. This is typical of politicians, who only have a problem with dirty tactics if those tactics are used against them.
While it is true that Senator McCain plays up his military background and former P.O.W. status, he has every right to do so. He served this country honorably and bravely. How many prisoners of war would refuse unconditional release from their captors simply because fellow soldiers were not offered the same deal? Not very many. John McCain refused the offer to go home despite being tortured and beaten on a regular basis. That takes a lot of guts.
Let's hope that Wesley Clark is the only fool to come out criticizing John McCain's military record. There are many legitimate issues where the liberals can attack McCain. He was part of the Keating Five scandal, he is all over the place on global warming, and his rhetoric on tax cuts doesn't match his voting record. The left should focus on those and stay away from his service.
---
Political Critic - political blogs, conservatives, vlog, liberals, democrats, republicans, video blog, political opinion.